https://www.youtube.com/watch?v=_MvD2nNSC4E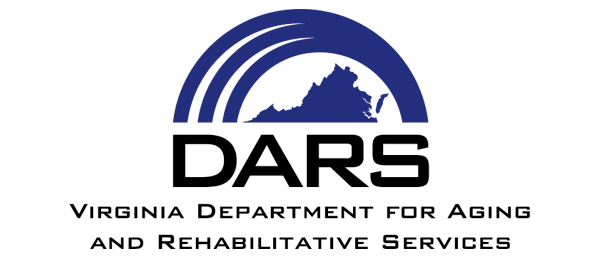 DARS assists Virginians with disabilities to fulfill their employment goals, gain independence and improve their quality of life. The Division of Rehabilitation Services' goal is to provide qualified, job-ready candidates for Virginia's workforce needs. With 35 field offices, DARS covers all corners of the Commonwealth. In 2014, DARS successfully employed 4,087 job candidates.
Division of Rehabilitative Services
DARS offers job seekers services and resources to prepare them to find and retain employment, including counseling and guidance, skill assessment, job development and placement. For businesses, DARS can provide:
Recruiting and staffing
Pre-screening of job candidates
Setting up internships and on-the-job training
Disability awareness and etiquette training
Assistive technology and job accommodation resources
Financial incentives and supports
DARS offers services about how DARS can help with your organization's workforce needs.