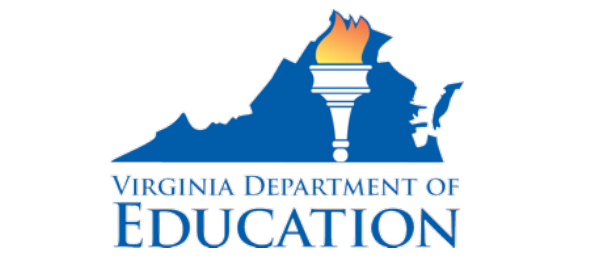 As a partner in Virginia's workforce development system, the Department of Education coordinates two workforce programs through the Office of Career and Technical Education (CTE) and the Office of Adult Education and Literacy (OAEL).
Office of Career and Technical Education (CTE)
The Career and Technical Education programs provide competency based training for secondary school students (grades 6-12). Virginia's public schools serve more than 550,000 students in middle school, high school and regional technical centers annually. These programs are designed to prepare young people for productive futures while meeting the commonwealth's need for well-trained and industry-certified technical workers.
Office of Adult Education and Literacy (OAEL)
The Office Adult Education and Literacy strengthens the commonwealth's economy by supporting innovative, effective educational programs that prepare individuals for college, careers, and responsible citizenship.
How can the Virginia Department of Education Help You?
Career and Technical Education Programs
The Career and Technical Education programs are organized by 16 Career Clusters that help students investigate careers and design their courses of study to advance their career goals. Career pathways lead to credentials that qualify students for a range of career opportunities from entry, to middle, and professional levels.
Trailblazers is an online resource that provides teachers, administrators and school divisions high quality, current demographic and labor market data together with policy and program analysis to support continuous improvement in career and technical education in Virginia.
Pathway to Industry Certifications
High school students have access to more than 350 industry certifications that are aligned to high-skill, high-wage, and high-demand jobs. Including add highlighted links.
Microsoft Information Technology (IT) Academy Program – The Microsoft IT Academy program offers many unique 21st century education benefits and fully prepares students to obtain internationally recognized information technology industry certifications. More than 50 percent of today's jobs require proficiency with related information technology skills. That number will increase to 77 percent within 10 years.
Workplace Readiness Skills for the Commonwealth of Virginia's Workplace Readiness Skills help students develop critical thinking and problem solving skills, teamwork abilities, and positive work ethic.
Data and Performance Trends, Statistics and Reports
Adult Education and Literacy Programs
Employers: Adult Education offers workplace skills to prepare learners for employment.
Job-seekers: Adult Education offers instruction to improve skills for a better job.
Colleges: Adult Education offers college preparedness and transitioning services.
Agencies: Adult Education offers flexible and low-cost instruction to all adults.
Schools: Adult Education offers adult high school diplomas and high school equivalencies.
Immigrants/Refugees: Adult Education offers English and civics classes.
Adult Learners: Adult Education offers career pathways that lead to gainful employment.