It's Business Appreciation Month in Virginia, and we're celebrating by highlighting one of the Commonwealth's top industries, cybersecurity.
With its close proximity to Washington, D.C., Virginia is part of the nation's Cyber Capital. As the hub of leading-edge intelligence technology, Virginia serves as a fertile ground for the growing cybersecurity industry. Key federal agencies involved with cybersecurity along with the nation's leading cyber companies, such as Booz Allen Hamilton, General Dynamics, Lockheed Martin and Northrop Grumman Corp. are located in Virginia.
The Commonwealth is at the center of the IT industry, with 70 percent of the world's internet traffic passing through Virginia.
On the heels of California, Virginia has the second highest concentration of technology workers in the nation, with nearly 10 percent of the state's workforce employed by the information technology sector, according to Cyberstates 2015. As a result, Virginia is home to the headquarters of nearly 40 of the Washington Technology Top 100 federal contracting companies.
Reston's Carahsoft is one of the most successful, fastest growing technology solution providers in the U.S. Founded in 2004, Carahsoft helps government agencies find the best possible technology solution at the best possible value.
NCS Technologies, headquartered in Gainesville, designs, manufactures, distributes and supports its products from a single location for clients including federal agencies, healthcare and schools. Since its founding in 1996, NCS Technologies has become a leading domestic producer of computers, servers and storage systems.
As part of Virginia Business Appreciation Month, cybersecurity represents the high-growth and technological innovation that is alive and well in the Commonwealth. To learn why these companies have found success in Virginia, click here.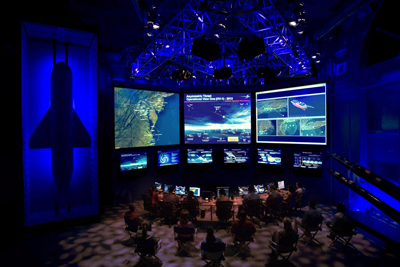 Source: Yes Virginia