Our top priority is to help Virginia businesses grow and stay competitive. To make it seamless for
businesses to access the vast array of resources Virginia has to offer, we have Business Services
Representatives available to help you address workforce related needs. This assistance is free of charge.
Click the map below for a list of Business Service Representatives.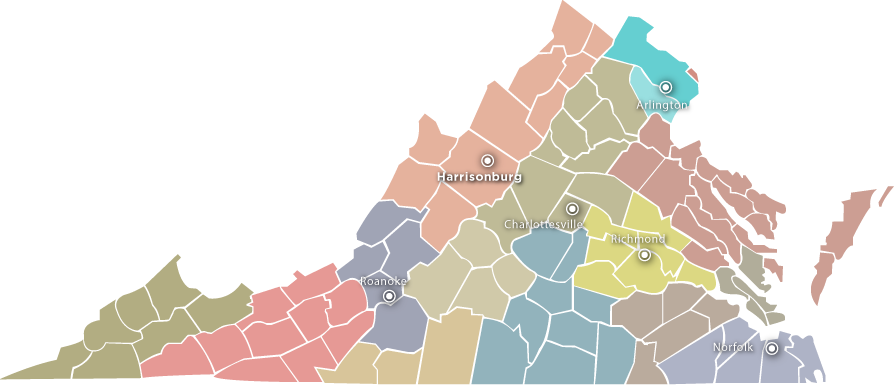 Sample List of Services
(Check with a Business Services Representative for full list.)
Recruitment, Screening & Placement Assessment
Advertise your job opportunities
Assess applicants or provide guidance in selecting tools
Screen applicants & offer interviewing space
Conduct target recruitments/job fairs
Training & Education for Current Workforce
Customized training and education
GED, Adult Basic Literacy or English as a Second Language classes
Assessment of current workforce
Registered apprenticeship program Business Development and Incentives
Labor market information and analysis
Consultative services and job coaching for employees with disabilities
Training funds and incentive-based employee placement opportunities
Services to assist companies with devising layoff avoidance strategies or to provide immediate aid to companies and workers after a layoff